In the winter of 2019, Giovanni Torre had been receiving a Level 3 Home Care Package for several years. Although his funding only covered 10 hours of care, it was enough to cover the dialysis he needed three times a week, as well as some support with personal care. For the rest of the time, he relied on his wife, who helped him with food, hygiene, and other personal care needs.
But later that year, an unexpected medical situation and a hospital trip resulted in Giovanni needing a colostomy and permanent stoma. His colostomy bag now needed daily cleaning and maintenance, and even though his new situation meant he qualified for a Level 4 package, the hours of care still weren't enough to meet his needs. He also still needed dialysis three times a week, which always left him exhausted and in need of even more support for simple self-care tasks.
But with the Level 4 package, Giovanni hoped he could increase his hours of care to match his needs.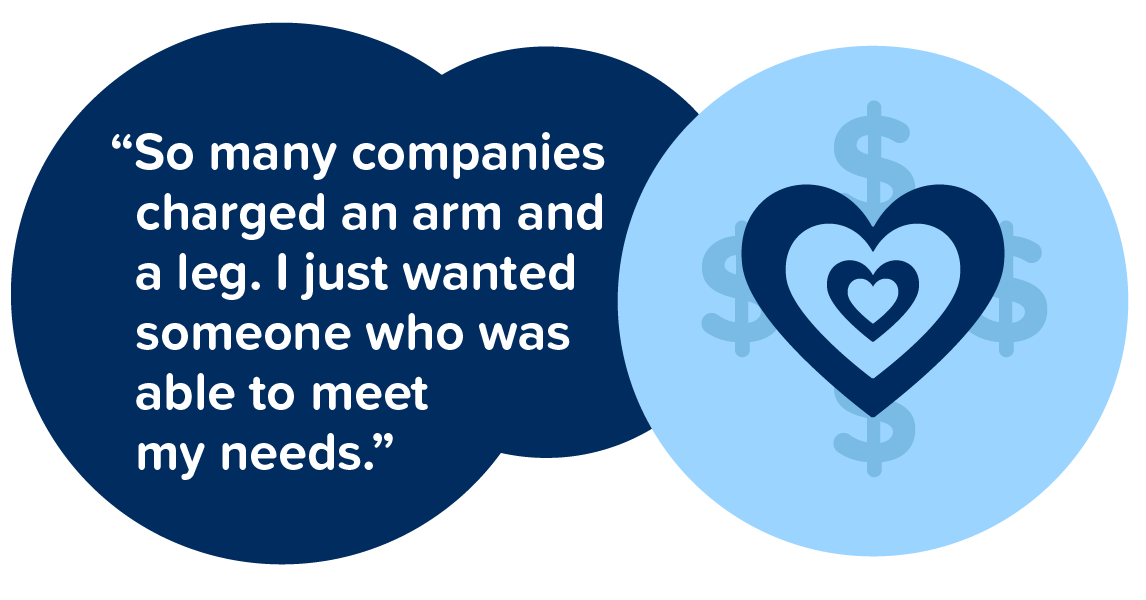 Unfortunately, he soon learned that wasn't the case. His provider was charging $89 per hour for the care he needed, and it was difficult for him to get as many care visits as he needed. And when he first saw his package funds statement for his new Level 4 package, he was shocked by how the administrative fees added up.
"They charged me for every little thing," Giovanni says of his first home care provider. "There were all these hidden costs that they hadn't told me about at signup." They promised a low care management fee, but he hadn't realized they would combine it with an additional package management fee. The hourly care rates had seemed reasonable at first, but they added up quicker than he anticipated. Worst of all, his provider wouldn't let him buy supplies from an outside company. They required him to order all his care supplies from their supplier, and their prices were significantly higher than the price for the same supplies from other sources.
When his statements arrived and Giovanni added up the totals, he discovered that more of his package was going toward fees than toward care. "They wanted to charge an arm and a leg," he says. "I just wanted someone who was able to meet my needs."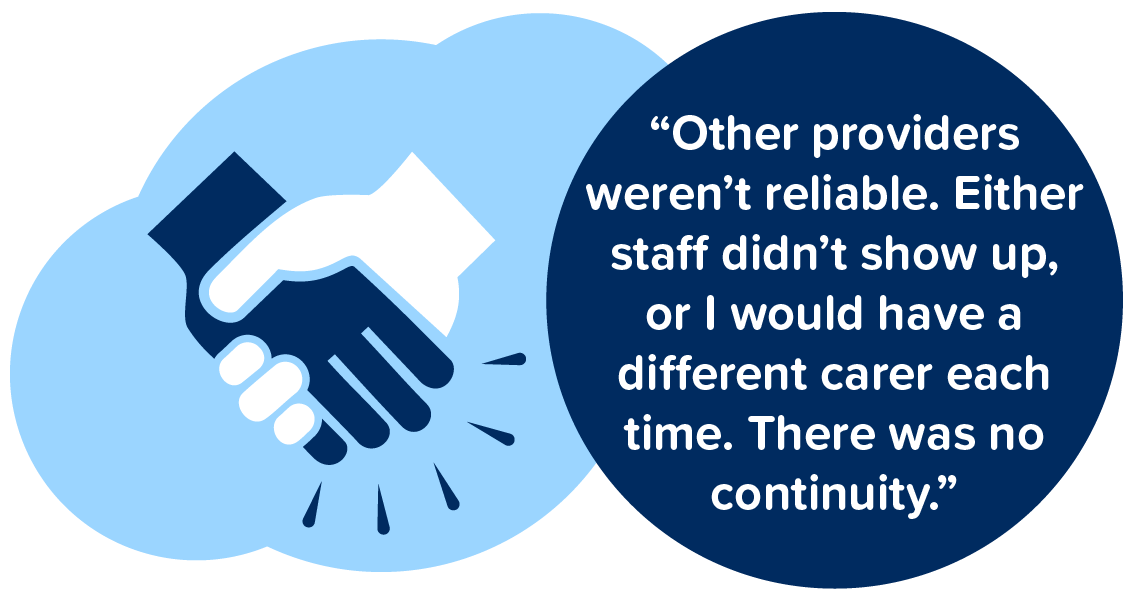 However, the high fees weren't what finally drove Giovanni to look for a new provider. That decision came after several days when his care staff simply didn't show up. "There were several incidents," he remembers. "Either staff didn't show up, or they didn't provide adequate care." One one occasion, the carer who was scheduled to provide personal care support and clean his stoma bag didn't come at all. His wife, expecting the carer to arrive soon, had taken the opportunity to run some errands. In desperation, Giovanni was forced to try to clean the stoma bag himself – in the bathroom sink. By the time his wife returned, the sink was severely clogged. After they paid the large plumbing bill, the Torres began looking for a new home care provider.
But leaving their existing contract meant having to pay still more administrative costs in the form of exit fees, with no guarantee that they'd be happy with the new provider. After his poor experience with his first provider, Giovanni was hesitant to sign a new contract.
That's when he found The CareSide.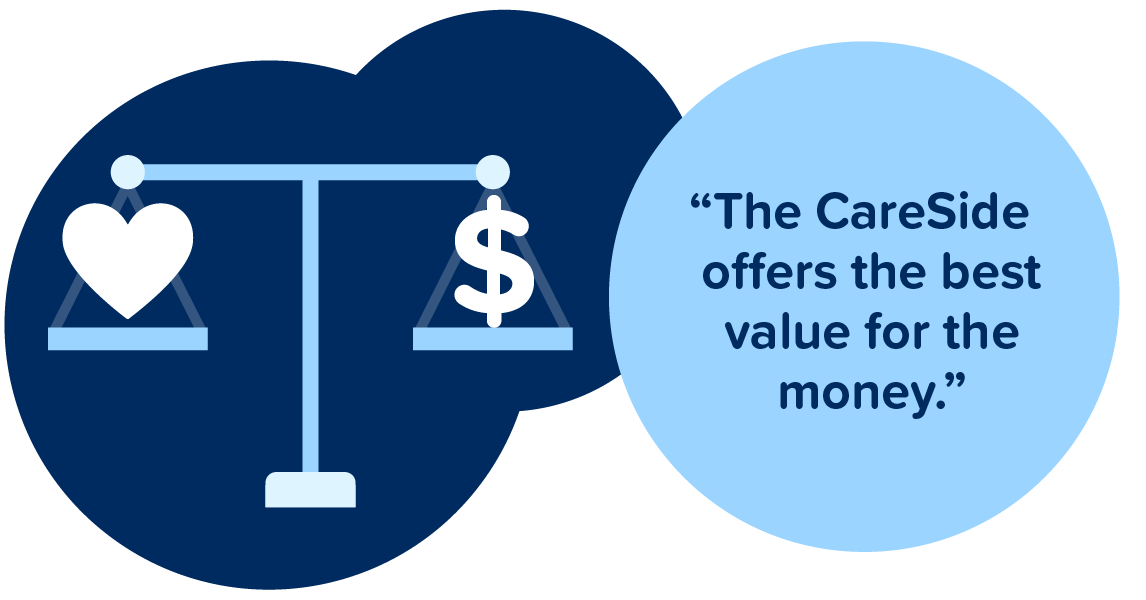 After his experience with hidden fees, Giovanni's top priority for his new home care provider was reasonable costs. He wanted a provider he could trust not to charge unexpected fees, and he wanted to know his package funds would go toward what he really needed: more hours of care.
When he first spoke to The CareSide and learned how many hours of care his Level 4 package would fully fund, he almost couldn't believe it. Not only did The CareSide charge fewer administrative fees, but the hourly rate was only $49 – over 40% less than his old provider.
With his previous provider, Giovanni's Level 3 package only covered 10 hours of care after administrative fees. At The CareSide, even his old Level 3 package would cover 14 hours a week, which would almost meet his needs. And on his new Level 4 package, he receives 19 hours of care a week – almost 50% more than his old provider.
Giovanni did his research before he switched, calling multiple providers to find the one that would fit him best. After his research, he now says confidently, "The CareSide offers the best value for the money."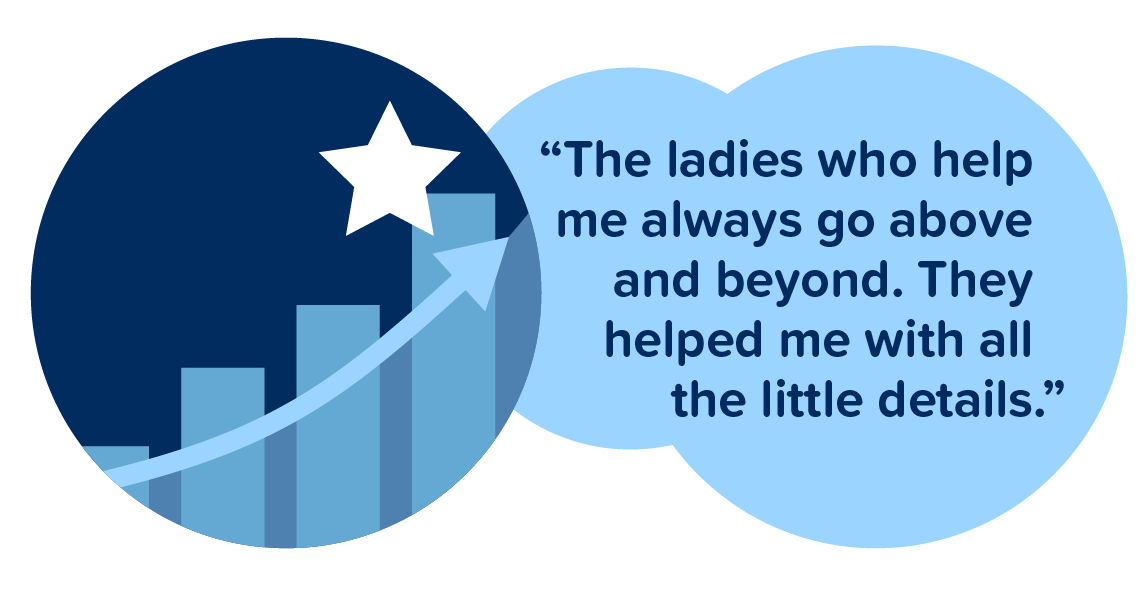 And he signed a care plan with The CareSide, Giovanni quickly learned that it's not just about the money. In addition to offering the best value, The CareSide impressed him with the quality of care. 
"The ladies who help me always go above and beyond," he says. "They help me with all the little details." 
The CareSide's flexibility with managing his care has been another pleasant surprise for Giovanni. With his old provider, he could never make changes to his appointments. If an unexpected need came up or his personal schedule changed, rescheduling his care was difficult if not impossible — and, of course, rescheduling always involved an additional fee. 
Now, Giovanni feels that his carers and schedulers are there to meet his needs, instead of him having to conform to theirs. 
"The staff are so great," he says. "When we need to make changes, we can cancel appointments, move them, or add additional help when we need it." 
The convenience of scheduling care when he needs it – even as his needs change – is one of the things Giovanni enjoys most about The CareSide. For people who need Level 4 care, it's common for needs to change often. A small injury or illness could mean he needs additional care for a few weeks, or the need to schedule additional appointments could conflict with his scheduled carer visits. With his old provider, changes like that were always difficult, involving long phone calls, frustration, and unexpected fees. But now, whenever he needs to adjust his care, getting his needs met is just a quick phone call away. He simply calls The CareSide office, and "they just make the changes happen."